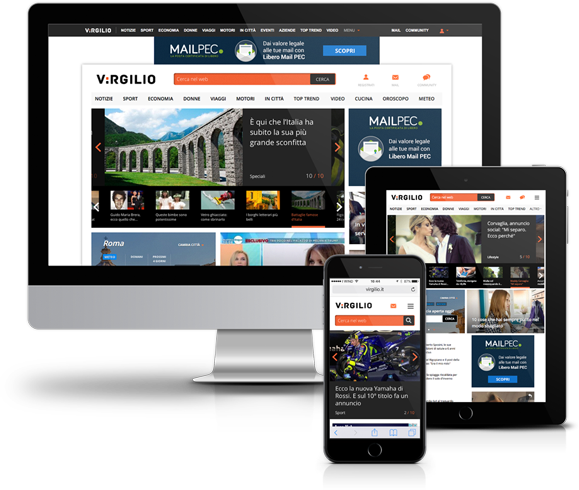 The Italians' portal
Virgilio is the first-ever web portal in Italy. Founded in 1996 as a search engine and web directory manually edited by a team of editors (based on the Yahoo! model), over the years it has evolved, becoming a general portal.
Its content organised into thematic channels and by geolocalized areas, combined with webmail, search, chat and community services, have made Virgilio a reference point in the Italian web panorama. That's how it is, how it was and how it will be.
www.virgilio.it
Where global, national and local intersect.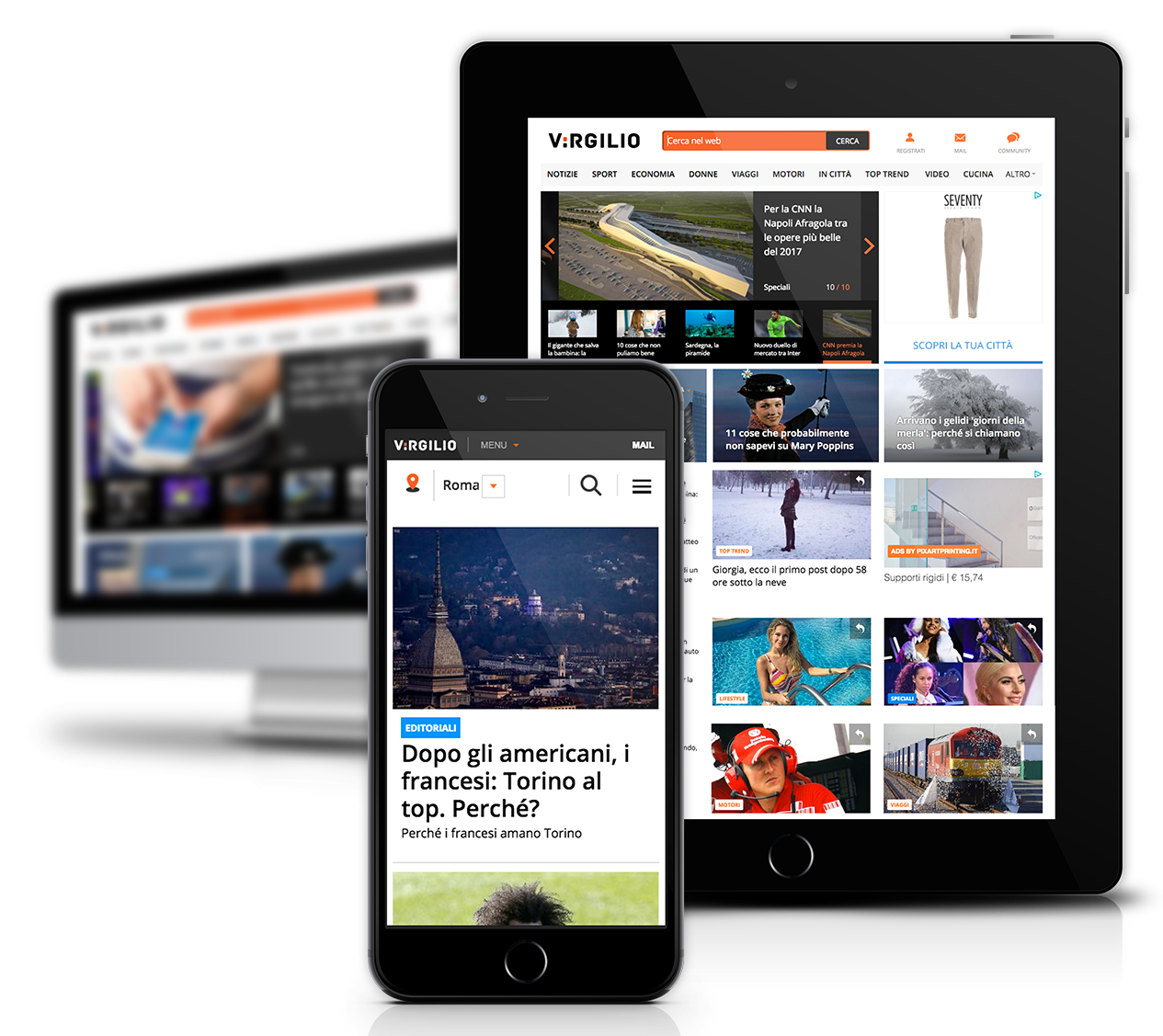 All the beauty of the Internet
The main news from Italy and the world
The trends of the moment and the most interesting fun facts
Comprehensive information and entertainment
All the best, city by city.
A portal dedicated to every city and town in Italy
News, events, companies and useful local info
The right place to find what you need in any location
Services targeted to users
Webmail
As one of the first free Italian webmail providers, Virgilio has always been among the top email providers for its number of active inboxes thanks to its steadily improving user experience and highly loyal customer base.
Search
A search engine with an algorithm developed in collaboration with Bing, to better explore the web and find everything you want, when you want.
Community
Blogs, forums, chats, dating, questions and answers, and more: Virgilio's community is a reference point for thousands of Italians to meet, interact and make themselves heard online.
Always at the top of the Italians' preferences
Million Unique Users per month*
Million Page Views per month*
Source: Audiweb View , powered by Nielsen,TDA Dec'18
Designs and apps for every type of device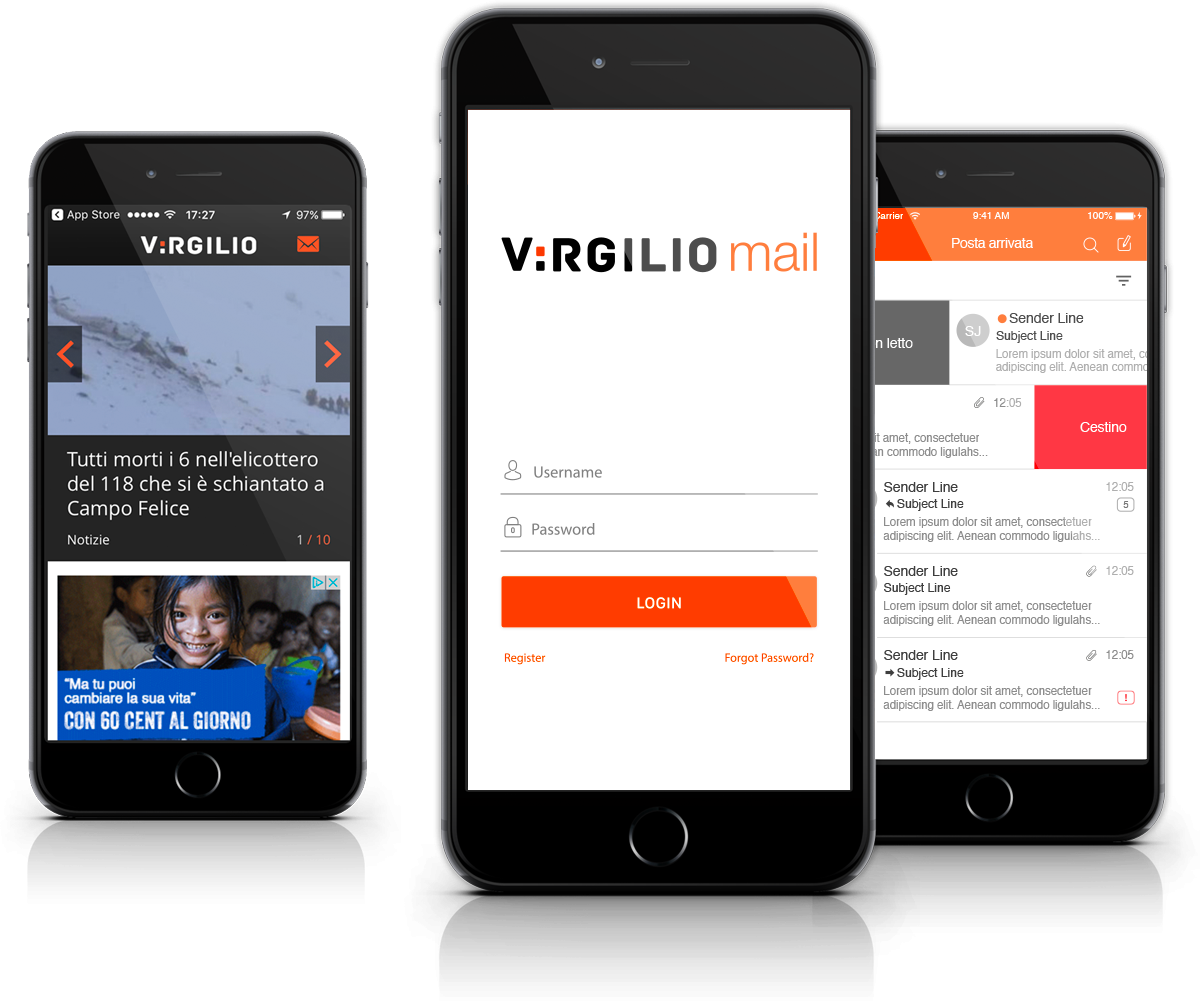 Virgilio App
All of Virgilio's content and services in one app, available for both iOS and Android: information, weather and horoscopes are all just a tap away, with the quality that has always distinguished the Italians' most loved portal.
Virgilio Mail App
A simple interface, intuitive usability and multi-account capabilities to simultaneously manage all the inboxes from any provider on one app, for iOS and Android.