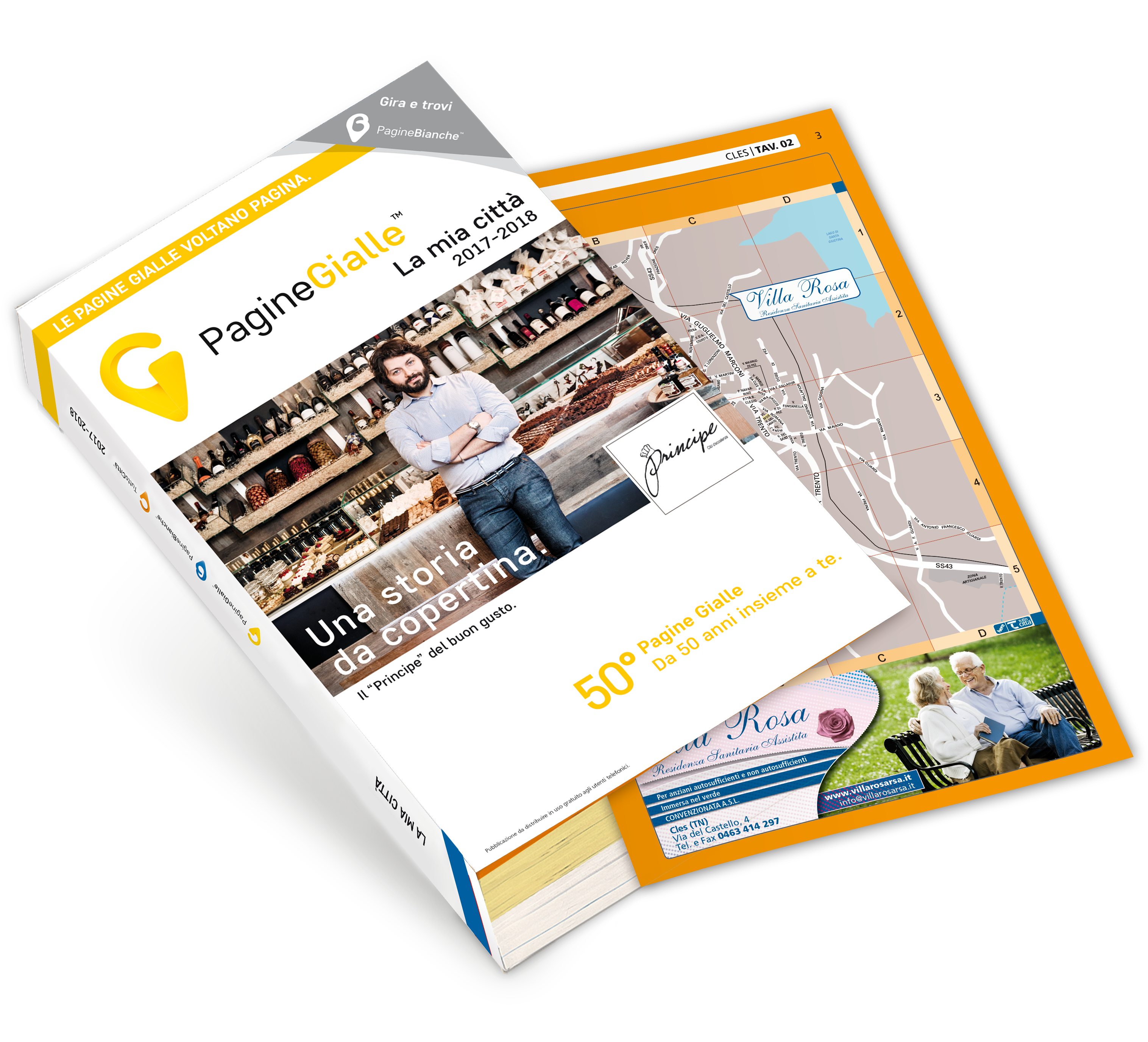 The traditional Italian city roadmap
Published and distributed in hard copy along with the Pagine Gialle and Pagine Bianche, the traditional city roadmap is also available online and as a mobile app for finding any address and reaching any location, on foot, by car or with public transport.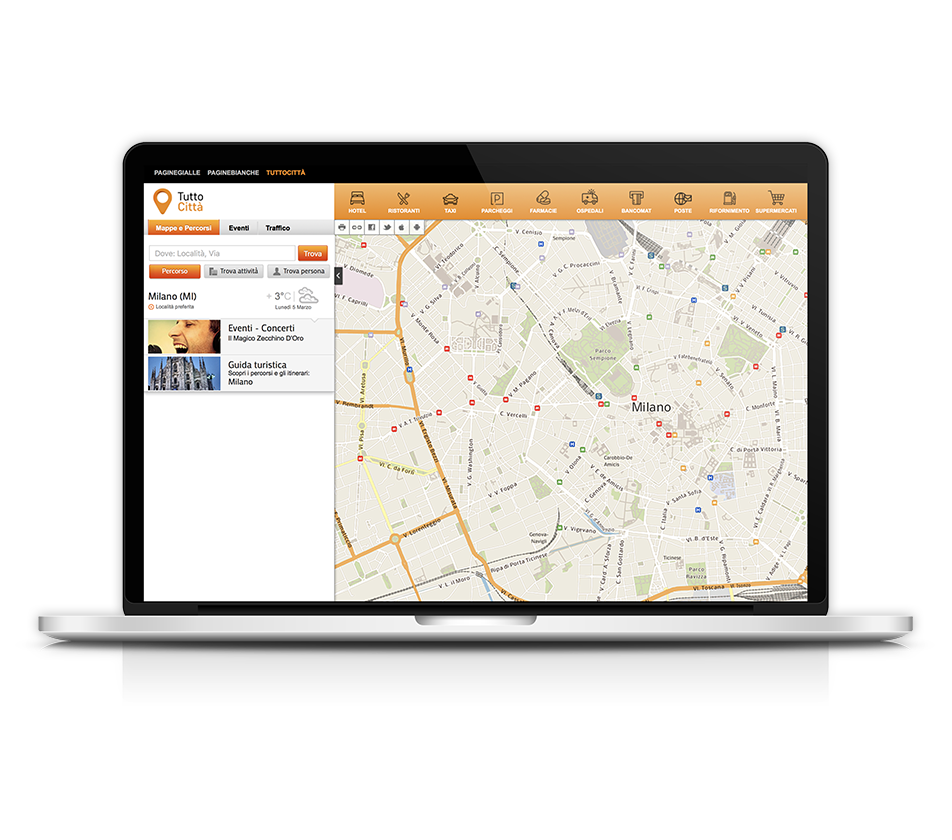 TuttoCitta.it is ideal for getting around, consulting maps and creating routes and travel itineraries. It includes photographs of the locality, virtual walks (street view) of the most beautiful places in Italy, directions, limited traffic zones, weather, concerts, plays, art exhibits and local and sports events. It also provides information for searching for shops and businesses.
www.tuttocitta.it