Sustainability policy
Creating value in the company's path starting from ethical principles
The Italiaonline Group puts ethical principles at the centre of its business, fully understanding that only with such ethics can be built a business pathway aimed at creating value for both shareholders and the whole reference community made up of Staff, Agents, Users, Customers, Suppliers, Commercial Partners and the Public Administration.
The Italiaonline Group has put in place a responsible industrial and commercial approach from an economic and ethical point of view, thereby generating sustainable value and growth, but it also implements good environmental practices to minimize the impact on all areas in which it operates, supporting a responsible business culture and equal opportunities.
In its industrial activity and work, Italiaonline contributes through a real internal commitment that involves all the significant functions of each of the Group companies, paying a special attention to the following Sustainable Development Goals (SDGs) agreed by the United Nations: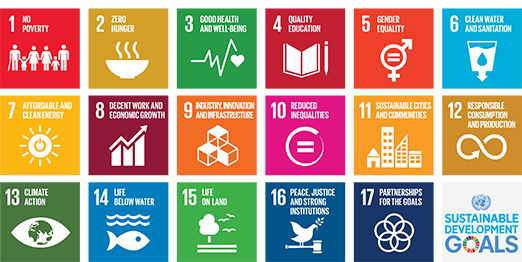 SDG 4. Ensure inclusive and equitable quality education and promote lifelong learning opportunities for all.
SDG 5. Achieve gender equality and empowerment (increased strength, self-esteem and awareness) of all women and girls.
SDG 12. Ensure sustainable consumption and production patterns.
SDG 9. Building resilient infrastructure, promoting sustainable and inclusive industrialisation and fostering innovation.
SDG 8. Promote inclusive and sustainable economic growth, employment and decent work for all.
SDG 13. Take urgent action to combat climate change and its impacts.
Read and download the "Sustainability Policy" full document