Mark your ground
Your advert on radios, cinemas and other local media of your surroundings.
Get full circle visibility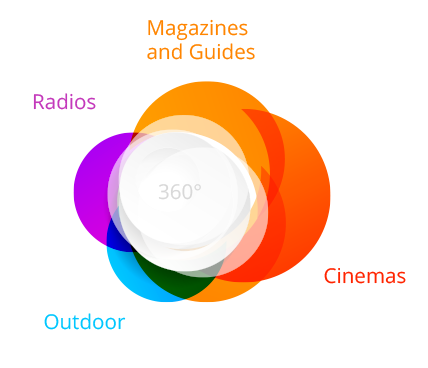 Support your business even with an offline communication plan, alongside the digital presence on the local media leaders in your area.
Thanks to partnerships with major local media, Italiaonline give you a comprehensive communication plan structured to meet 100% of your needs.
We can plan your advertising on magazines, trade guides, local radios and cinemas and we can design poster campaigns for railway stations throughout Italy and hoardings in Serie A and Serie B football stadia.
Contact us to discover all the opportunities in your area.
Are you interested in our products and services?
Call the toll free phone number 800 011 411 or send us your request by filling out the form for a free quote and we'll get back to you as soon as possible.Send request