Our properties
All of our properties where you can plan your advertising campaign, with traffic and target data.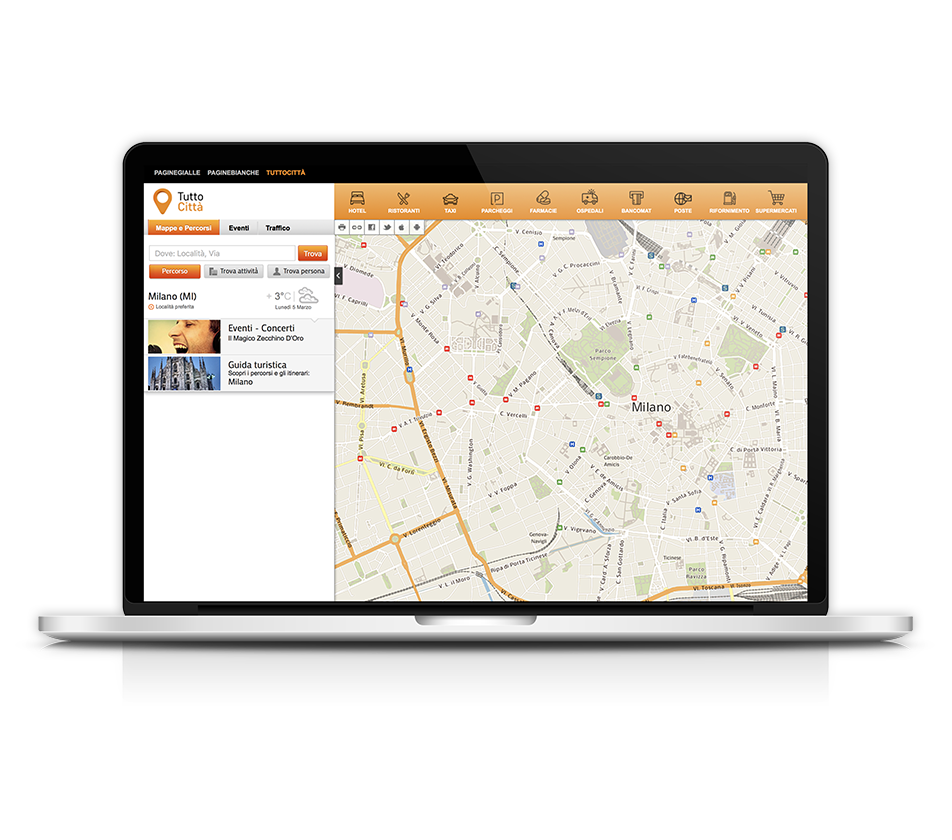 TuttoCitta.it is ideal for getting around, consulting maps and creating routes and travel itineraries. It includes photographs of the locality, virtual walks (street view) of the most beautiful places in Italy, directions, limited traffic zones, weather, concerts, plays, art exhibits and local and sports events. It also provides information for searching for shops and businesses.
The website's optimized mobile version and the app for smartphones and tablets make searching for information easy even when you're on the move.
Milion Unique Users per Month*
Million Page Views per Month*
Million Impressions per Month**
*Source: Audiweb View, powered by Nielsen, TDA December 2018/ ** Source: Internal data