18,4 Million users
Telephone directories continue to be a quick and reliable tool for more than 18 million Italians who seek contact information and make purchasing decisions.
Certified distribution
PagineBianche and PagineGialle are the only phone books with a certified distribution of more than 17 million copies in the homes and offices of Italian subscribers.
Many promotional formats
Choose from a wide range of advertising formats to suit your needs and your budget. You will find what you need to put your business on display and distinguish yourself.
Tailored creativity
Looks are important: a creative team is at your disposal to design your promotional spaces and guarantee a presence of impact.
Find the right size for your visibility
Banner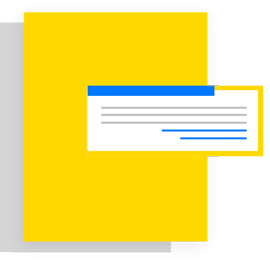 To get contacts
Show your basic profile to potential customers looking for contacts and information.
Sign and activity in evidence
Contact infos: address, ohone, email, website
Three lines of infos to describe your business
Banner with logo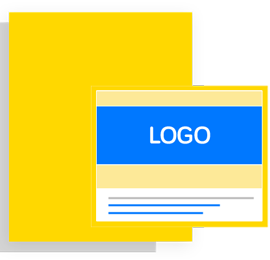 To get visibility
When customers are looking for you, be sure to always be visible.
Colored company logo
More infos and contents to promote your business
Choose between different formats and positions
Advertising space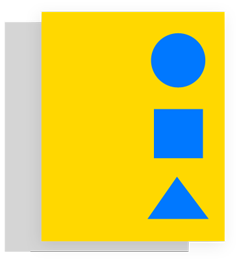 To draw attention
Stand out from your competitors with a great-looking space.
Custom graphics
Sizes and positions of all types: from small, to large, to the entire page
Many solutions for any budget requirement
Sign on map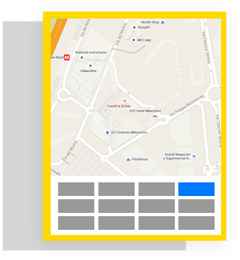 Be visible in your own town
Take your business even on Tuttocittà maps
Contact Info: sign, address, phone
5 sizes for all budget requirements and visibility
Link to PagineGialle.it for more details
Small towns sponsorship
Label the map of your town
Put your territory on the local map
Custom graphic service with with promotional space, map and geolocation
Unique and exclusive position
Opportunity to be present on the map of Tuttocittà
Cover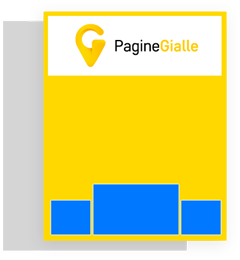 For a cover image
Put your brand on the cover of our phone books and enjoy total visibility
In a top visibility position 365 days per year
High impact and maximum visibility
Unique custom graphic design
Inserts and flyers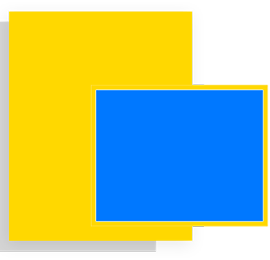 Enter Italians' homes

Leverage the ubiquity and distribution of our directories
Many formats for your advertising: folders, coupons, flyers, cards
Custom graphic design
Cellophane wrapping material together with volumes and door to door delivery
Are you interested in our products and services?
Call the toll free phone number 800 011 411 or send us your request by filling out the form for a free quote and we'll get back to you as soon as possible.Send request