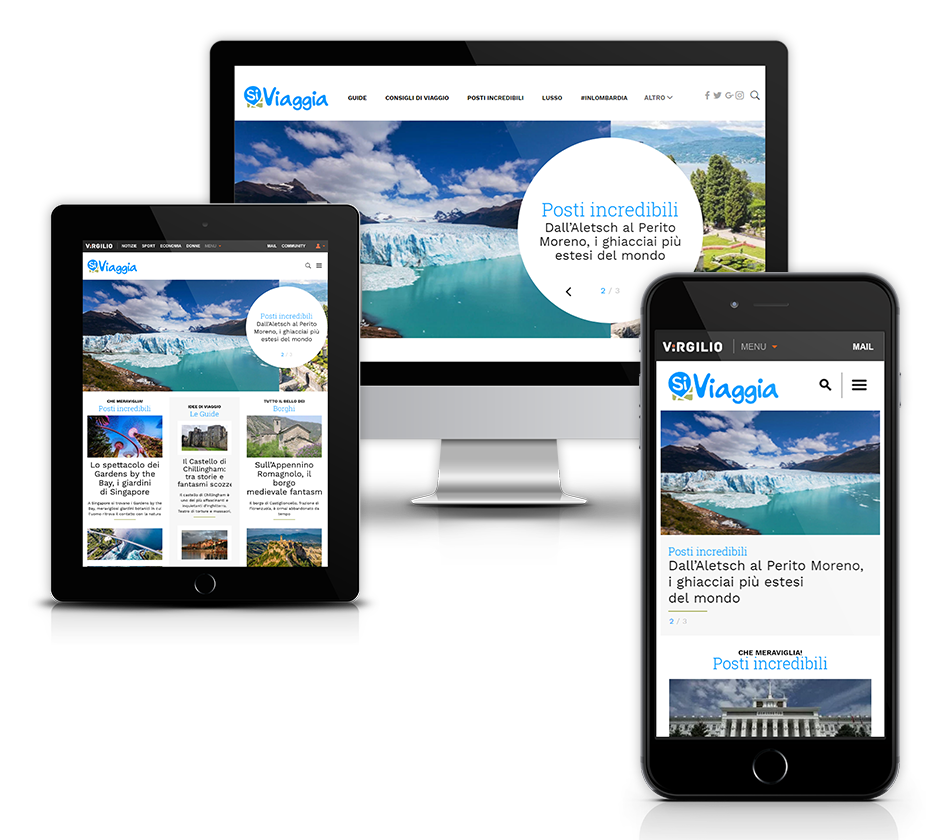 The destinations of your dreams
SiViaggia is Italiaonline's solution for those who love to travel, even in their imagination. Featuring a modern and stylish graphic design, designed to maximise both content and advertising formats, it provides information and suggestions for exploring destinations around the world. The excellent online audience response places it constantly among the leading web magazines in the travel segment in Italy.
Trips to everyone's horizons
SiViaggia offers a range of features to different types of travellers in addition to the traditional mini guides on what to do, see and buy in the main national and international destinations: from family trips with children in tow, to the most popular destinations for the young and single, from nature trails, to locations with Spa and wellness centres, from the eno-gastronomic itineraries for those who want to discover tastes and local flavours, to towns and small villages full of character, as well as luxury destinations.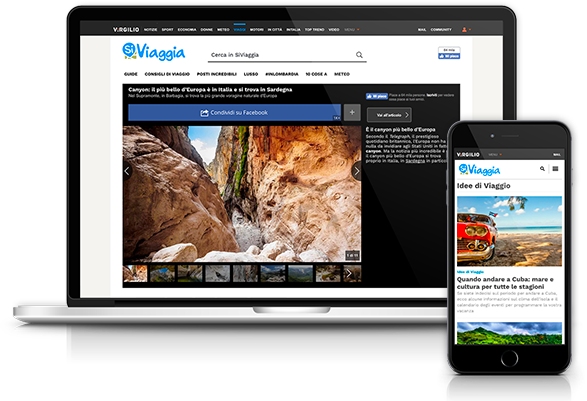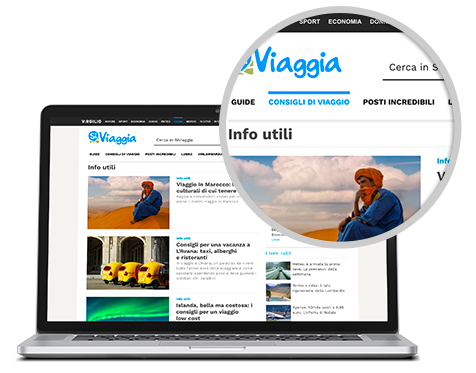 Tips and suggestions
To complete the content offered, there is some travel advice, tips and practical information on everything you need to know before leaving about the dream destinations, amazing and wonderful stories told through great videos and photos.