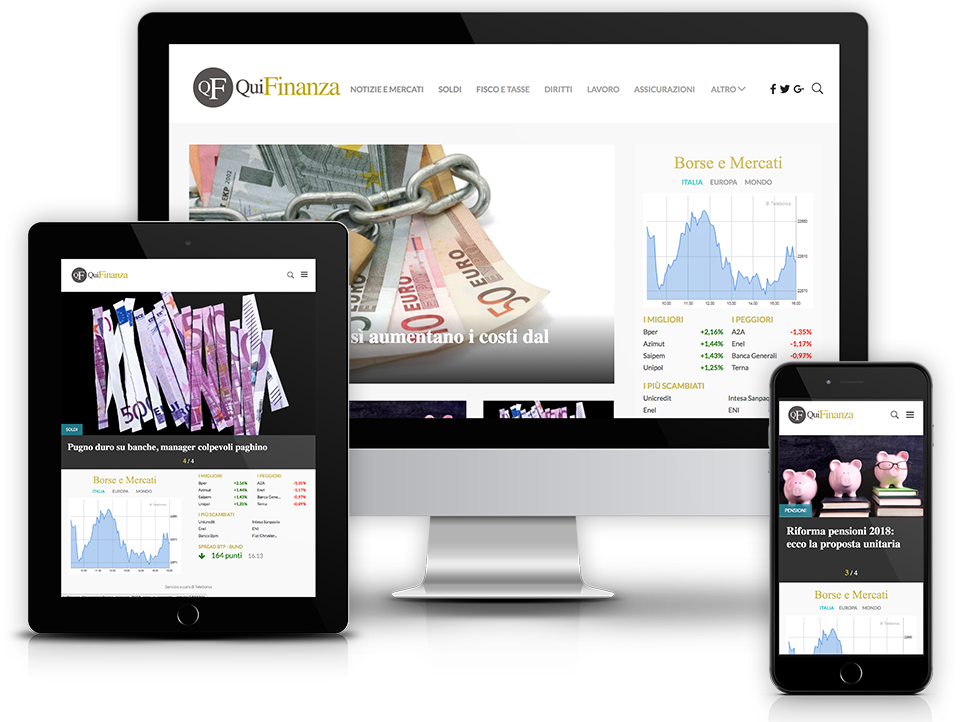 Understanding economics becomes simple
QuiFinanza.it is our vortal dedicated to the world of economics and finance: a tough ground that QuiFinanza make open to all. Since the launch in 2013, it has became a pivotal reference site for consumers, finance enthusiasts, small investors, professionals and SMEs. Always with the aim of providing accurate, prompt and independent information.
Economy, markets, work. And so much more.
The range of topics covered is very wide: current news regarding the most important economic and financial facts; monitoring stock market indices and trends in securities traded on major international markets; information on tax and fiscal regulation; guides and insights on work, social security and pensions. And yet again, to complete the range of information offered, articles focused on SMEs, on green issues, and on lifestyle trends.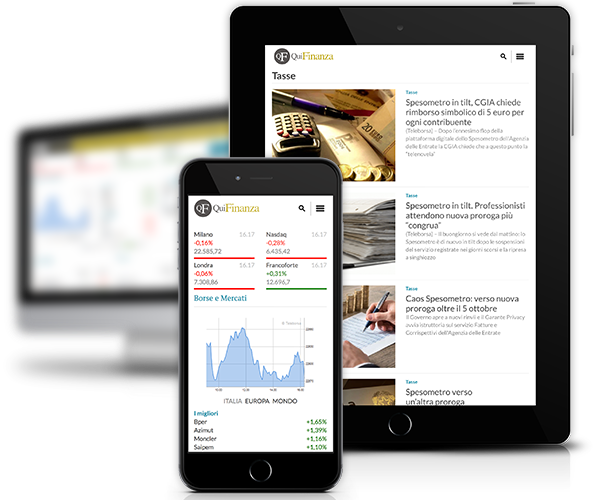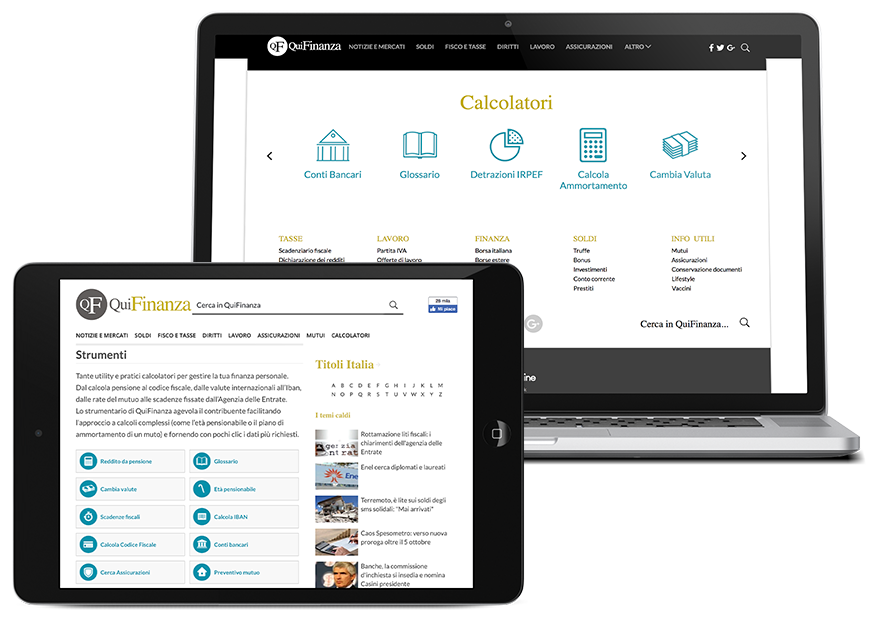 Personal finance and tools for everyone
In the personal area MyFinanza registered users can build a personalised news schedule based on their favourite topics, as well as control the performance of their portfolio investments and securities. And there are many free tools available to everyone, such as the tools to calculate their pension or tax code, currency exchanges, the schedule of all tax dates, and the comparison of insurance, mortgage, loan and current account offers.