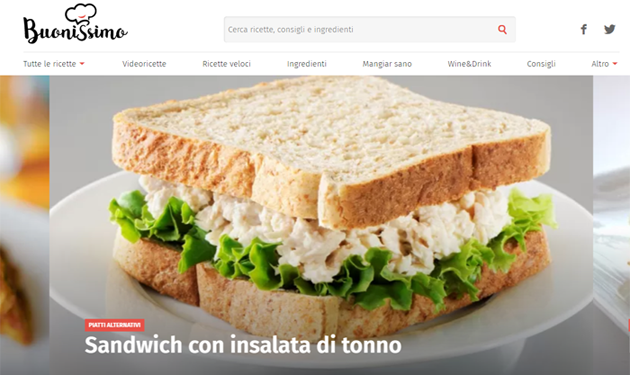 From now on Buonissimo recipes are also available on Google Nest Hub, the Google home Assistant, with display, the latest addition to the Google Nest family in Italy, and designed to help the user with a simple look.
Buonissimo, a site dedicated to food and in the "top 10" of the Italian food portals, with more than one and a half million unique monthly users*, contributes to the 'cooking' activities of Google Nest Hub with its over 8,000 step-by-step recipes detailed down to the smallest detail: appetizers, first courses, main courses, desserts, sauces and sauces, but also unique dishes, revisits and regional and international cuisine.
Available on Google Store and at authorized retailers, Buonissimo's recipes on Nest Hub will be even more handy and easy to make, thanks to the voice command offered by the Google Assistant for the home: a real ally in the kitchen to create the most varied dishes – from traditional to trendy – in an effective and fun way.
"We are happy and proud that the contents of Buonissimo, a well-known brand in the field of food and flagship among the vertical channels of Italiaonline, enrich the recipes on Nest Hub – said Domenico Pascuzzi, Director of Marketing Consumer and Digital Properties of Italiaonline – In this way, the recipes of Buonissimo will be known and made available to an even greater audience of users who will certainly appreciate the quality of a product in which we believe deeply and through a channel, the voice, which is a trend in strong growth. For us, this is a further recognition of the professionalism of a work team that passionately takes care of providing original, quality content with a cross-channel approach on a daily basis".
(N.B. This is a translation of the Italian press release)
*source: Audiweb Database, powered by Nielsen, TDA February 2019