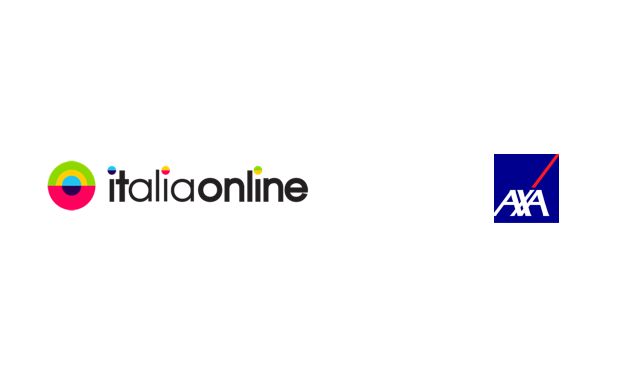 The AXA Italia insurance group, in collaboration with Italiaonline, the main Italian internet player, presents Go Digital, a new service for small and medium-sized Italian companies engaged in a process of digital transformation.
The service is the result of an activity of listening to the needs of the market and customers and meets a growing demand in the field of digital transformation: 62% of Small and Medium Enterprises that have focused on digitization has increased revenues on average [1] by 25%, while the turnover of SMEs on the web is 5.7% higher than that of offline companies [2].
Specifically for the project, for AXA customers, the services and products provided by Italiaonline are accessible at an exclusive price. A series of useful solutions to build or strengthen your digital presence: the creation of a responsive and latest generation site, the ability to be found on the web and to strengthen your digital presence with targeted campaigns. The partnership with Italiaonline was born in a natural way, being the leading company in digital marketing services for small and large companies, with a widespread and widespread presence on the territory and a unique expertise in the country.
A free e-learning course in digital marketing provided by IAB Italia, an association dedicated to the development of online advertising communication, is also available to the SMEs that will join.
"Small and Medium Enterprises are the engine of the Italian economy, and we at AXA want to make a difference in serving and helping them to grow.  – commented Patrick Cohen, CEO of AXA Italia Group. "With Go Digital we offer SMEs the opportunity to access, through our market-leading partners, a range of innovative services to accelerate their digital transformation path, helping them to create a website, an e-commerce or to be found more easily on the web. With these high value-added services we want to become real partners in their growth path.
As the largest Italian internet company, we have a duty to become partners in the digitization process of Italian companies, in particular SMEs whose value and development opportunities we are well aware of," said Roberto Giacchi, CEO of Italiaonline S.p.A., "and we strongly feel the responsibility to help them face this process with the experience and skills that distinguish us. The alliance with large companies, leaders in their field, such as AXA, makes access to our products and services even easier and more effective and makes us sure that the challenges of the future will find our companies ready to face them.
For more information: http://pmi.axa.it/servizi-online
[1] Pictet 2018.
[2] Casaleggio Associati 2018.
N.B. This is a translation of the Italian press release