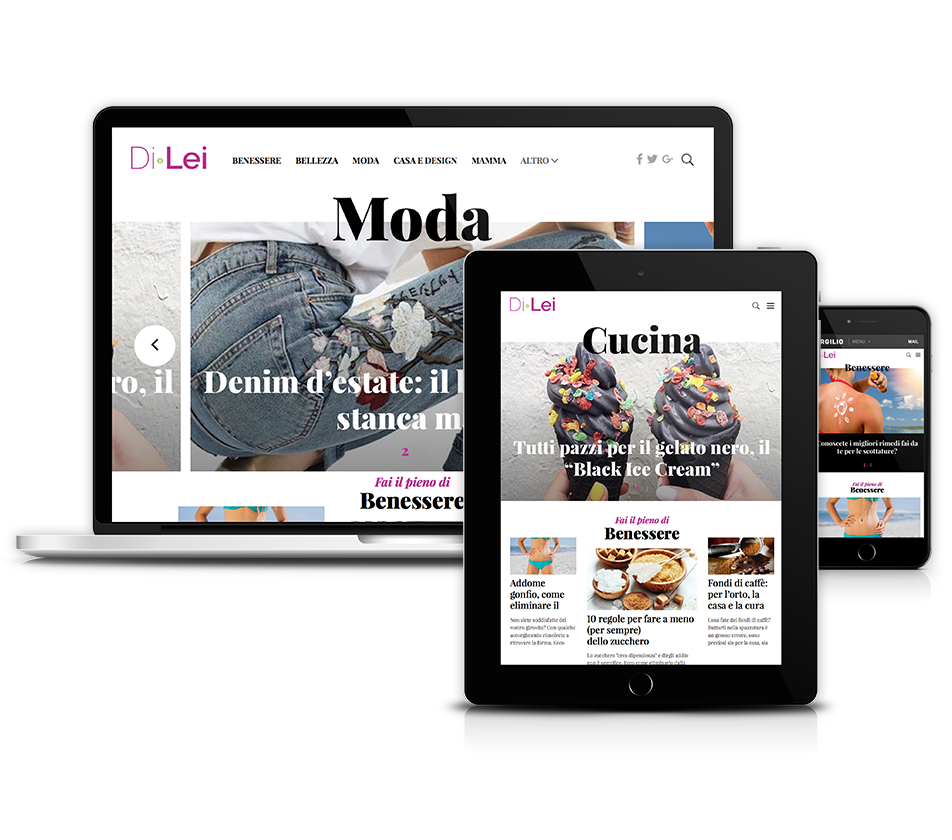 Digital, feminine, unique.
"Digital, feminine, unique": that's how DiLei.it, the women's web magazine launched in 2013, calls itself.
Digital by inclination, cause it's proper online born and bred: its look follows the responsive web design evolution, whilst its roots and background are nourished by Virgilio and Libero's expertise. Feminine by definition, cause it speaks the jargon of women, shares the same feelings they feel and meets their interests, watching the world full circle with 100% female eyes. Unique cause it aims to be a special person for every woman: intimate confidant, personal assistant and precious friend.
All of this makes DiLei the place to be for any kind of communication willing to reach all shades of the multi-colored women's world.
All shades of pink
The magazine's editorial line explores all aspects of the female universe, speaking directly to women who always juggle with everyday commitments but never give up cultivating their own interests, living their own passions, making themselves beautiful, and taking care of themselves.
This imprint translates into dealing with varied issues involving typical eclectic feminine sensitivity: beauty and well-being, fashion and trends, home and kitchen, couple and family life, childhood education, sexuality and psychology, without forgetting leisure, curiosity and gossip.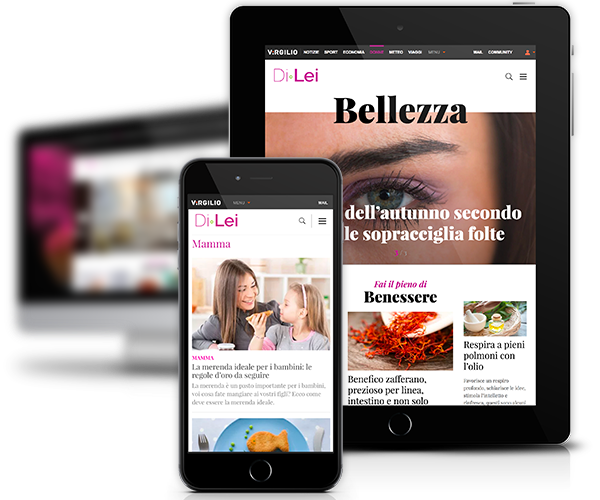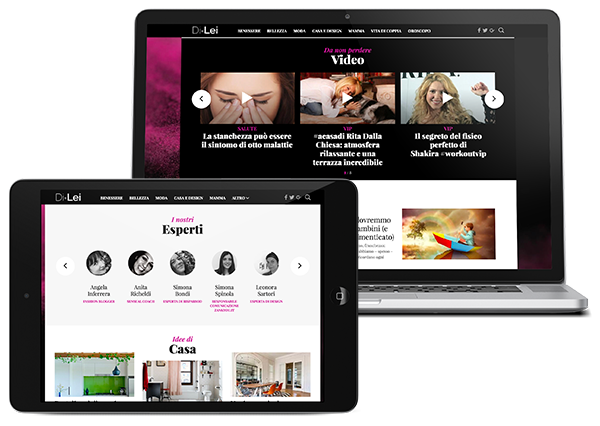 The experts focus, the video appeal.
DiLei uses a pool of highly valued experts who write their own personal contributions: from psychologists to sexologists, from fashion bloggers to sexologists, from wedding planners to savings, communication, design and maternity experts, all providing readers with in-depth, authoritative and quality insights.
The magazine also features a number of original video formats to provide an interesting and engaging infotainment dedicated to various topics, such as beauty care pills, make-up tutorials, wellness recipes, celebrity secrets to stay in shape, VIP home stories, wedding tips, sex education, and home counselling.