Investor Relations
All Italiaonline's financial information and communications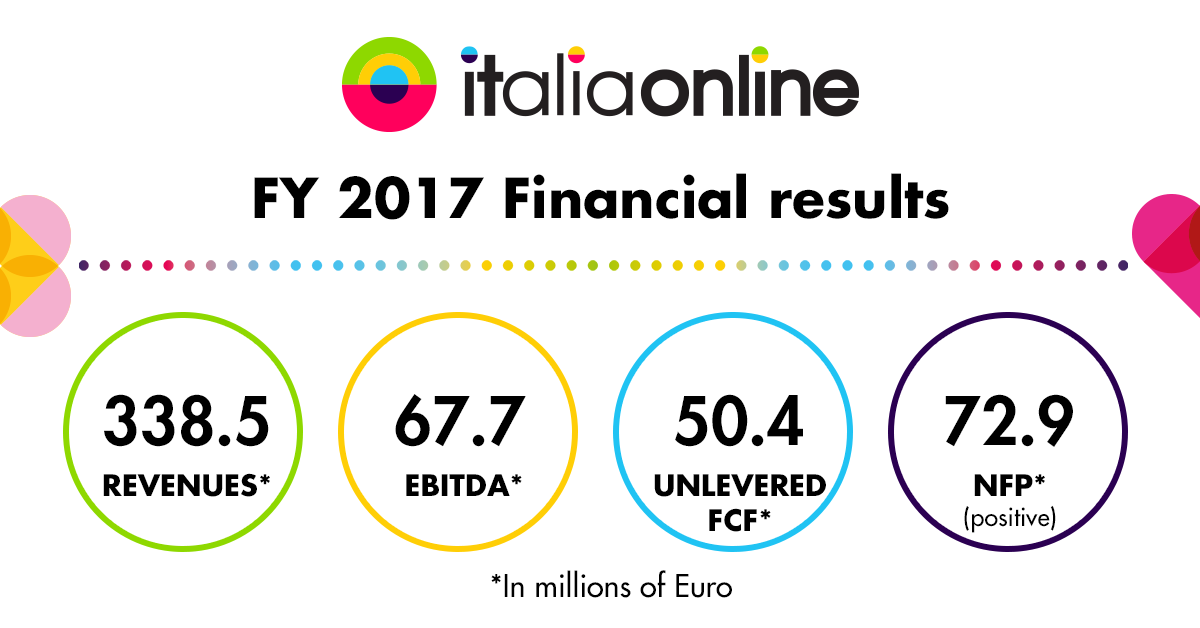 "We are very pleased with the results achieved in the financial year 2017, which, together with the growth in operating results, have shown over the various quarters of the financial year a significant improvement of the revenue trend thanks to the positive development of the digital segment. Over the course of 2017, thanks to the work carried out by the new management, we have completely renewed our production portfolio as digital agency and strengthened our digital advertising activities, which registered a double-digit growth in the second semester, thereby successfully and positively reversing the digital revenue trend, which started to grow again since the fourth quarter (+5%)"
Antonio Converti
CEO Italiaonline
This section is dedicated to Italiaonline's investors and shareholders and contain information on the company's business strategies, economic and financial results, stock performance and analyst coverage. Moreover, the latest approved financial reports and all the in-depth analysis useful to provide a comprehensive and transparent picture of Italiaonline's performance. The Investor Relations of Italiaonline Group aims to build and maintain a transparent and continuous dialogue with the Financial Community.
IR Disclaimer p |Transmission and storage of regulated information p
Italiaonline is the top Italian internet company with 5.4 million unique users – among which 2.6 million from mobile – who daily surf on its web properties and a 54% market reach*. Italiaonline offers web marketing and digital advertising solutions, including media planning and lead generation services through social and media search engines.
* Audiweb Database, powered by Nielsen, TDA december 2017.
Company's strategic aim is to consolidate the leadership in the digital advertising market for big accounts and in local marketing services, while its mission is to digitalize national SMEs, to which it offers a complete product portfolio integrated on the entire value chain of digital services.
**The number of customers who subscribed at least one contract in 2016 was about 230k.
.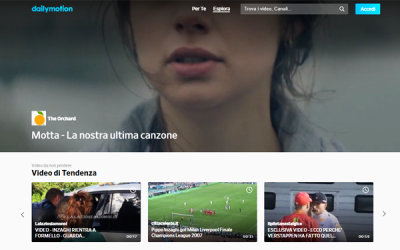 Italiaonline, the first Italian internet company, has signed a partnership with Dailymotion, a leading video player technology and premium content discovery platform. Over the years, Dailymotion has evolved to become a point of reference for premium audiences across...