From the female universe to the financial world,  travel and cooking: among our brands, there's something to suit everybody's fancy.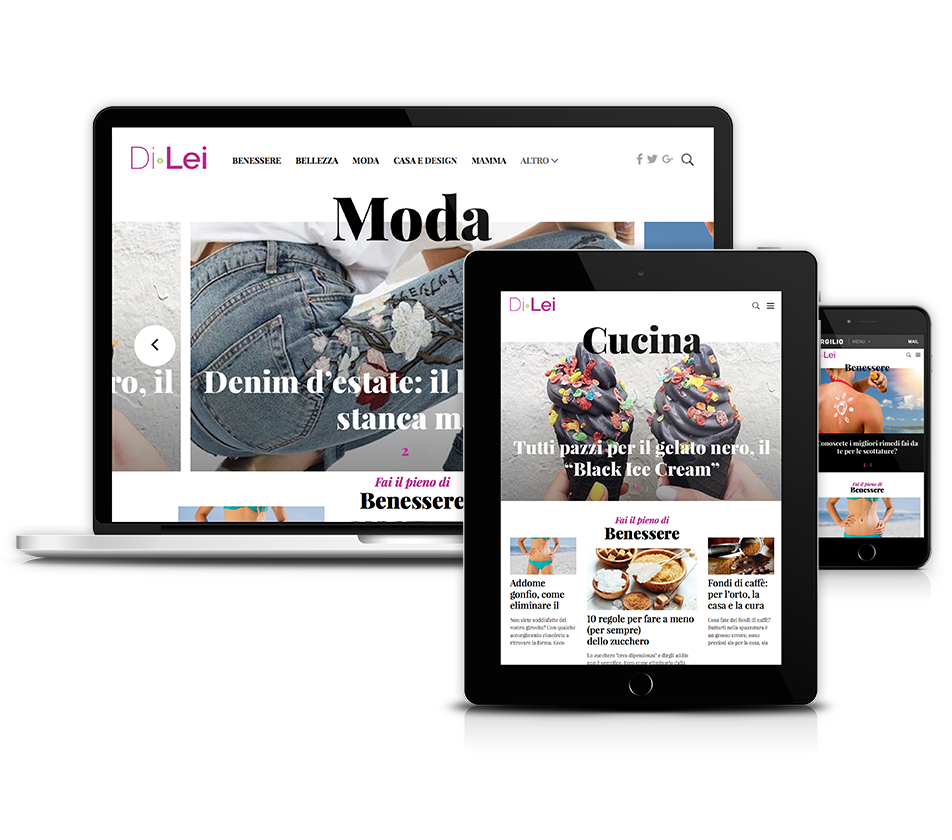 "Digital, singular, feminine": so is the definition of Di · Lei, the portal dedicated to women.
The Magazine speaks to "true" women, always in touch with everyday commitments (home, work, family), but they do not give up cultivating their own interests and passions. And above all to be nice and take care of themselves.

The point of reference for those who want to stay up-to-date on the world of Economy, Finance and Labor and seeks accurate, timely and independent information.
News and insights into the main economic and financial facts; stock indexes; tax and fiscal information for citizens; Information and tools / calculators useful for the management of personal savings, mortgages, loans, insurance; Job and pension guides; new headlines dedicated to the world of SMEs.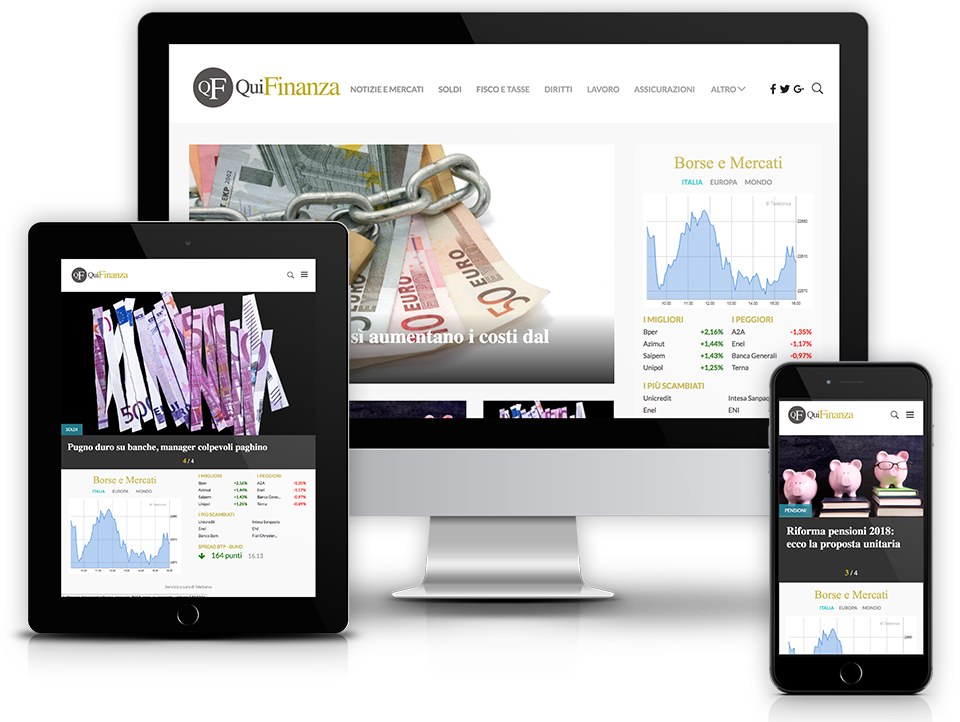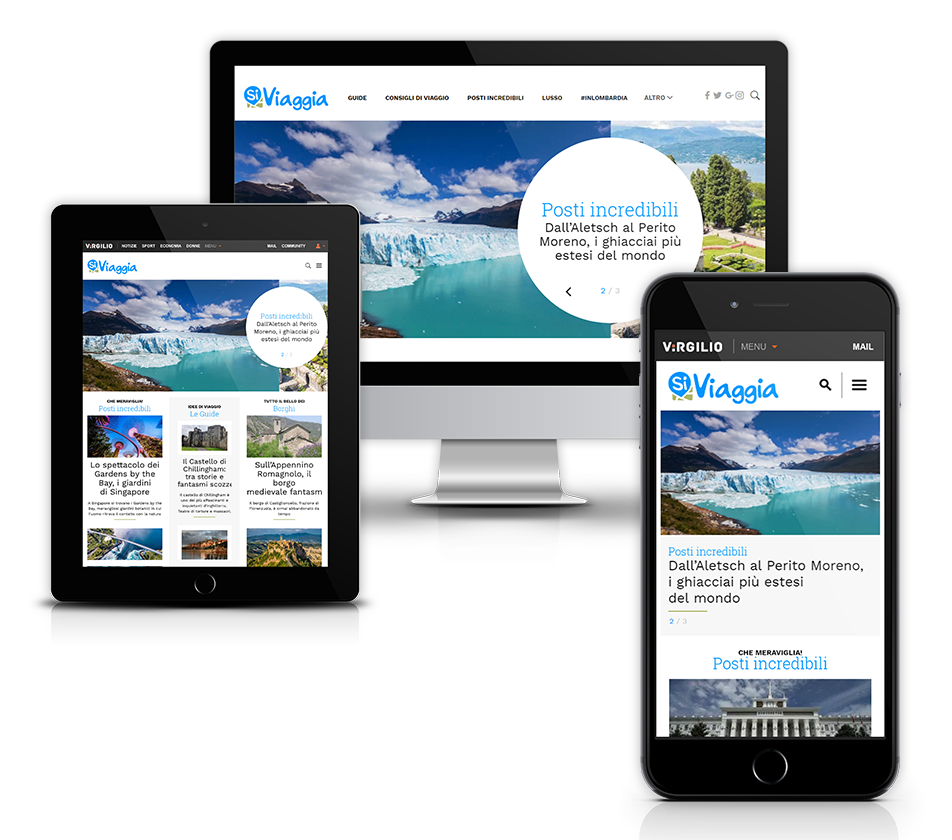 The Magazine dedicated to those who love to travel (even with fantasy) and a source of inspiration for all those who are planning a trip, whether it is an off-road trip or a five-star holiday: guides and travel ideas, travel, travel tips and dream destinations, featured with great impact photos and videos.

Cooking recipes, easy and fast, explain 'step by step'. 8,000 detailed recipes to the smallest details: appetizers, first courses, desserts, sauces and sauces. But also unique dishes, revisions and regional and international cuisine. The pleasure of eating healthy, the certainty of choosing healthy ingredients, the advantage of buying typical products and using the right cooking method.
New: the Buonissimo videorecipes to cook with joy and amaze the guests.