From the female universe to the financial world, up to travels: among our brands, there's something to suit everybody's fancy.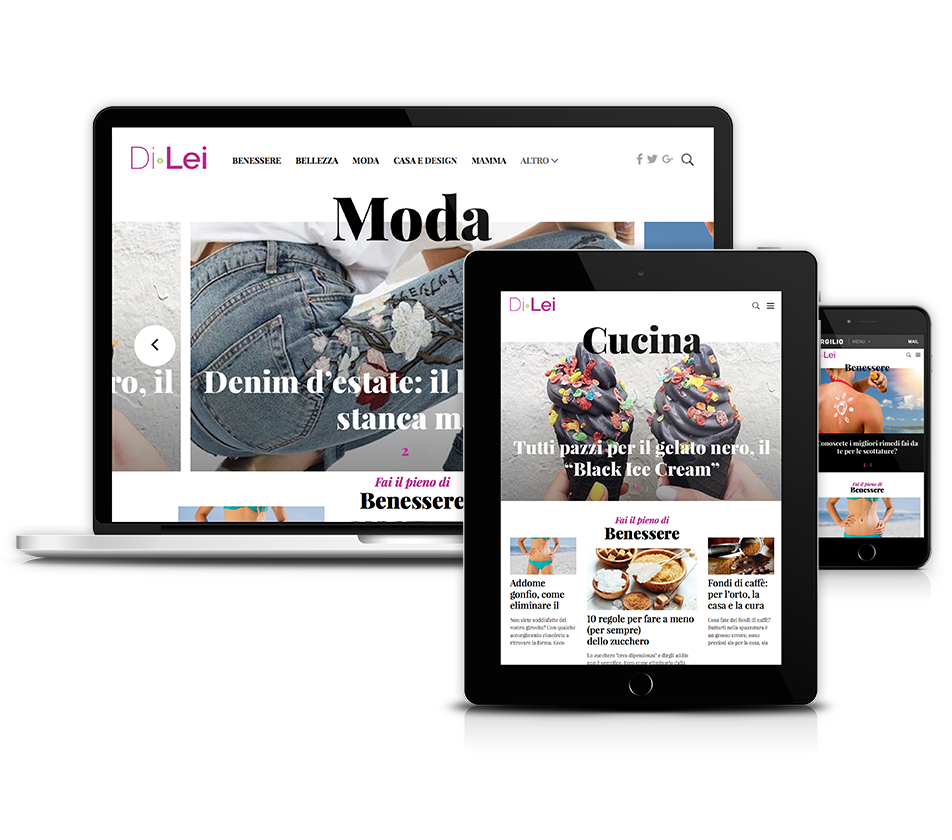 The women's magazine taking a step forward
"Digital, singular, feminine": that's the self-definition of Di·Lei, the women's online magazine launched in 2013.
Digital for origin and attitude, beacuse it was born online and there it lives: its look follows the evolution of the responsive web design, while its background feeds the experience of Virgilio and Libero. Singular, for structure and navigation, because it was projected to browse topics in a pristine way, either horizontally browsing the different sections, either vertically filtering content by categories: fashion, beauty, health, home, mom, sex & psyche, horoscope and news. Feminine for definition, because it speaks women's language and shares their interests, looking the world in 360° with 100% female eyes.
All this makes Di·Lei the ideal site for every type of communication oriented to reach all colorful shades of varied female target.

Understanding economics becomes simple
QuiFinanza.it is our vortal dedicated to the world of economics and finance. Since the launch in 2013, it has became a pivotal reference site for the consumers, the finance enthusiasts, small investors, professionals and SMEs: safe to say a traditionally high-spending audience.
Finance, jobs, pensions, tax, loans, mortgages, insurance are just some of the topics, always with the aim of providing relevant and useful information. In addition to monitoring the stock market and the trends of Italian and foreign securities and mutual funds, QuiFinanza also integrates a set of useful tools, e.g. for calculating pension or tax code, for checking the currency exchange rate and for comparing insurances, mortgages, loans and current accounts.
C'è poi l'area personale MyFinanza, dove gli utenti registrati possono costruirsi un palinsesto di news personalizzato in base agli argomenti preferiti e controllare l'andamento dei propri investimenti e titoli in portfolio.
There's also a personal area called MyFinanza, where registered users can build a customized newsfeed according to their interests as well as a personal portfolio to check their own investments and trading.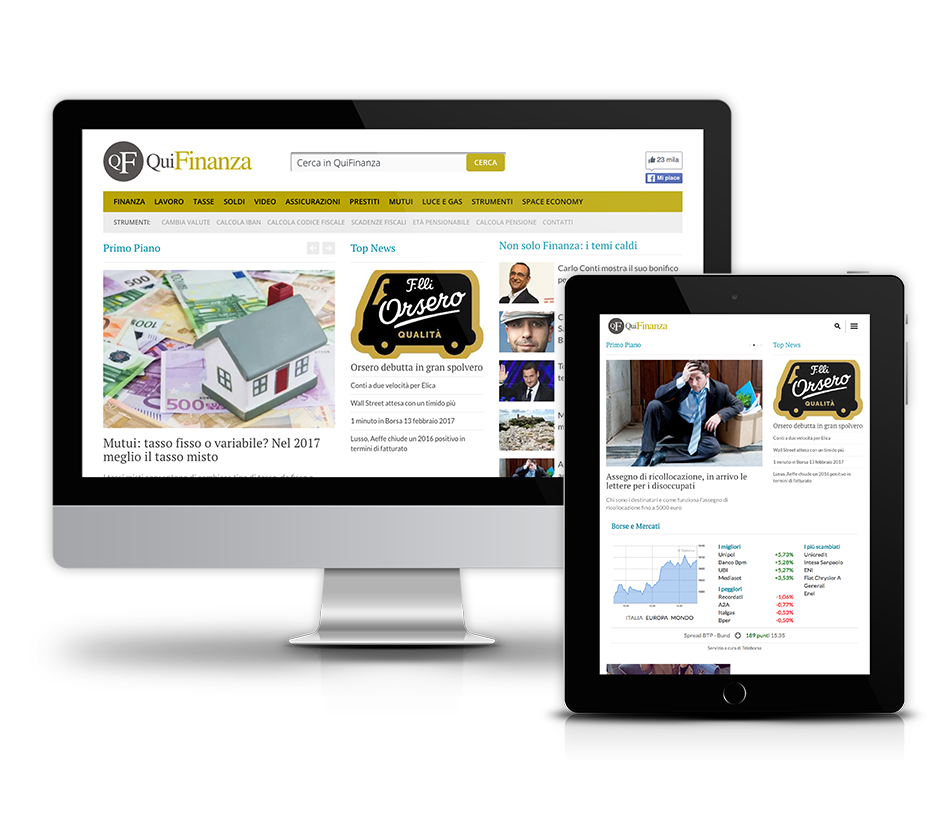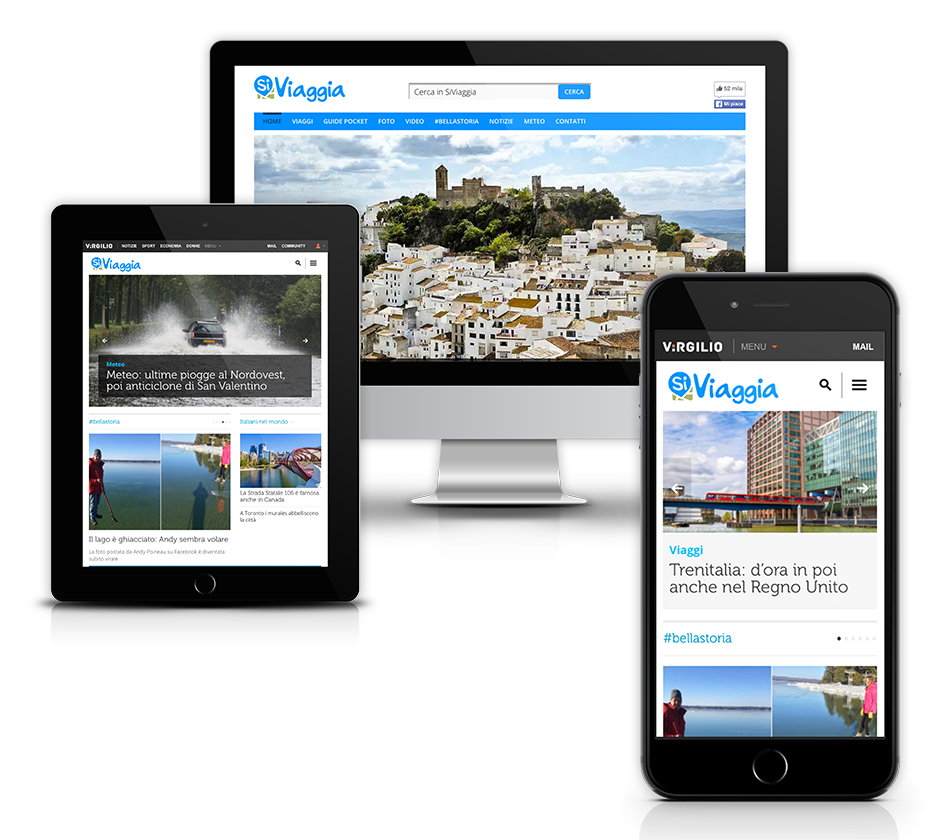 Where dream travels come true
SiViaggia.it is the our vortal for travel lovers, with information and suggestions to explore new destinations all over the world.
In addition to a varied selection of tourist destinations in Italy and abroad, the magazine also provides tips and ideas to plan a perfect journey, from gastronomic tours to city-break weekends, from exotic holidays to honeymoon trips, from cruises to the big cities routes.
Weather forecast, videos, photogalleries and a search engine to book flights, hotels and rental cars enhance the portal's offer, adding service value for users and commercial appeal for advertisers in the travel industry.