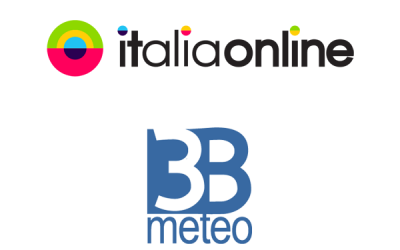 Italiaonline, la prima internet company italiana, fresca di lancio della sua rinnovata concessionaria IOL Advertising, ha siglato una partnership con 3Bmeteo, sito top in Italia per le previsioni del tempo con oltre 12 milioni di utenti e 160 milioni di pagine viste...
Million Unique Users per month*
Billion Impressions per month
Thousand Business customers
* Source: Audiweb View, powered by Nielsen, TDA – avg. May'16 - Apr'17 / ** Source: Internal data, 90-day active inboxes – avg. May'16 - Apr'17
Find a Media Agency
With over 900 consultants and 63 media agencies across Italy, we are the perfect partner for your business.
SEARCH