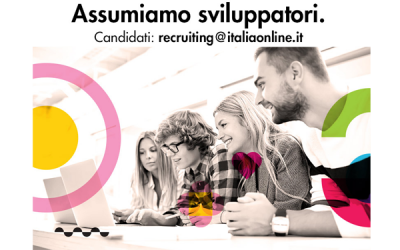 Hai esperienza e passione per la programmazione? Vuoi misurare le tue capacità nella prima internet company italiana? Abbiamo bisogno proprio di te! Sali a bordo di Italiaonline: lavorerai in un team di persone di grande valore, dedicato all'innovazione e al digitale....
Million Unique Users per month*
Billion Impressions per month
Thousand Business customers
* Source: Audiweb View, powered by Nielsen, TDA – Avg. nov.2016 / ** Source: Internal data, 90-day active inboxes – Avg. nov.2016
Find a Media Agency
With over 900 consultants and 63 media agencies across Italy, we are the perfect partner for your business.
SEARCH