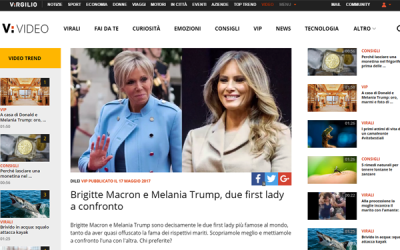 Italiaonline non finisce mai di rinnovare le sue property: è la volta di Virgilio Video, il media center della prima internet company italiana, che oggi si presenta con un nuovo look&feel, maxi player in primo piano e un layout sempre più mobile-friendly. Anche...
Million Unique Users per month*
Billion Impressions per month
Thousand Business customers
* Source: Audiweb View, powered by Nielsen, TDA – avg. May'16 - Apr'17 / ** Source: Internal data, 90-day active inboxes – avg. May'16 - Apr'17
Find a Media Agency
With over 900 consultants and 63 media agencies across Italy, we are the perfect partner for your business.
SEARCH